Kissing Customers for Love and Money: Using Little Big Bangs to Transform Your Customers' Experience (PART 1)
Here's the scene: you've just called into customer services because you NEED some customer service. 
"Your call is important to us. 
"Please listen to the whole menu as the options have changed. 
"Press 1 for sales. Press 2 for shipping. Press 3 for accounting. 
"Press 4 for some other department that isn't customer service." Sigh.
You listen for what seems like ages and there is NO option for customer service even though you've called the customer service number. 
You press 0 to speak to someone but…you just get another recorded message. "In order to expedite your call, please enter your account number, date of birth, longitude and latitude." Grrr.
Finally, after what feels like ages, you get through to an ACTUAL person. And the first thing they ask you is for your account number. UGH!
How are you feeling given that experience? What if the experience your prospects and customers have when working with you feels that way to them?!
Take a deep breath; you have reached the Little Big Bang helpdesk. In part 1 of this blog I'll share with you an easy, effective way to assess your customers' journey to find those "Ugh!" moments so we can innovate and improve them.
INTRODUCING THE JOURNEY INNOVATION STRATEGY
"Journey" is one of the 10 strategies for innovation (get the free e-book detailing ALL the strategies). 
We can apply this strategy to any experience: onboarding a new customer, a customer support call, an employee performance appraisal, a vendor setup process. Anything, really.
At its simplest, we capture every single step in their journey. It might sound easy enough but to get the most value from the exercise, there are three things you can do. 
The dynamite is in the detail. 
The more you can break down the experience into its smallest parts, the better. Rather than mapping the journey for "selling", for example, you might map the process of "contracting". 
You really want to be walking the journey with individual steps one at a time. Instead of saying the customer "calls in for support", you would detail every piece of that experience. From their starting state to finding how to contact you, to dialling the phone number, to how many times it rings, etc.
Here's a handy Customer Journey Template you can download to help you do just that!
Consider experience, not touchpoints.
Rather than focusing on what YOU do in the journey, think bigger about what the customer experiences. 
There will be factors that impact how your customer feels during the journey that aren't caused by you but could be positively influenced by you. 
For example, a restaurant wouldn't have control over any roadworks happening outside, but it would still affect your customer's experience.
 
Assess how your customer FEELS.
Once you've documented their detailed experiences in the journey, you can assess how the customer is feeling at that moment. 
Are they ecstatic? Frustrated? Indifferent? 
Does each experience point leave the customer feeling better or worse?
With these steps and assessment completed, you'll be ready to move on to PART 2 of this strategy: finding the most valuable opportunities to add the Little Big Bangs we call K.I.S.S.es. Pucker up!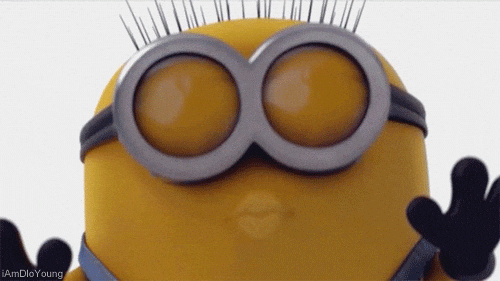 Julie Holmes is an inventor, founder, entrepreneur and corporate survivor. Her favorite question is "What if?" What if you could transform your frustration into time savings and money making? It might sound crazy but that's exactly what she's been doing for organizations over the last 25 years.  Today she speaks all over the world on incremental innovation and the power of Little Big Bangs. Have an event or a group that you think could use a dose of Julie? Drop her a note at hello@julieholmes.com.
Please reload